Agritourism Visits to the ranch: More than just a breath of fresh air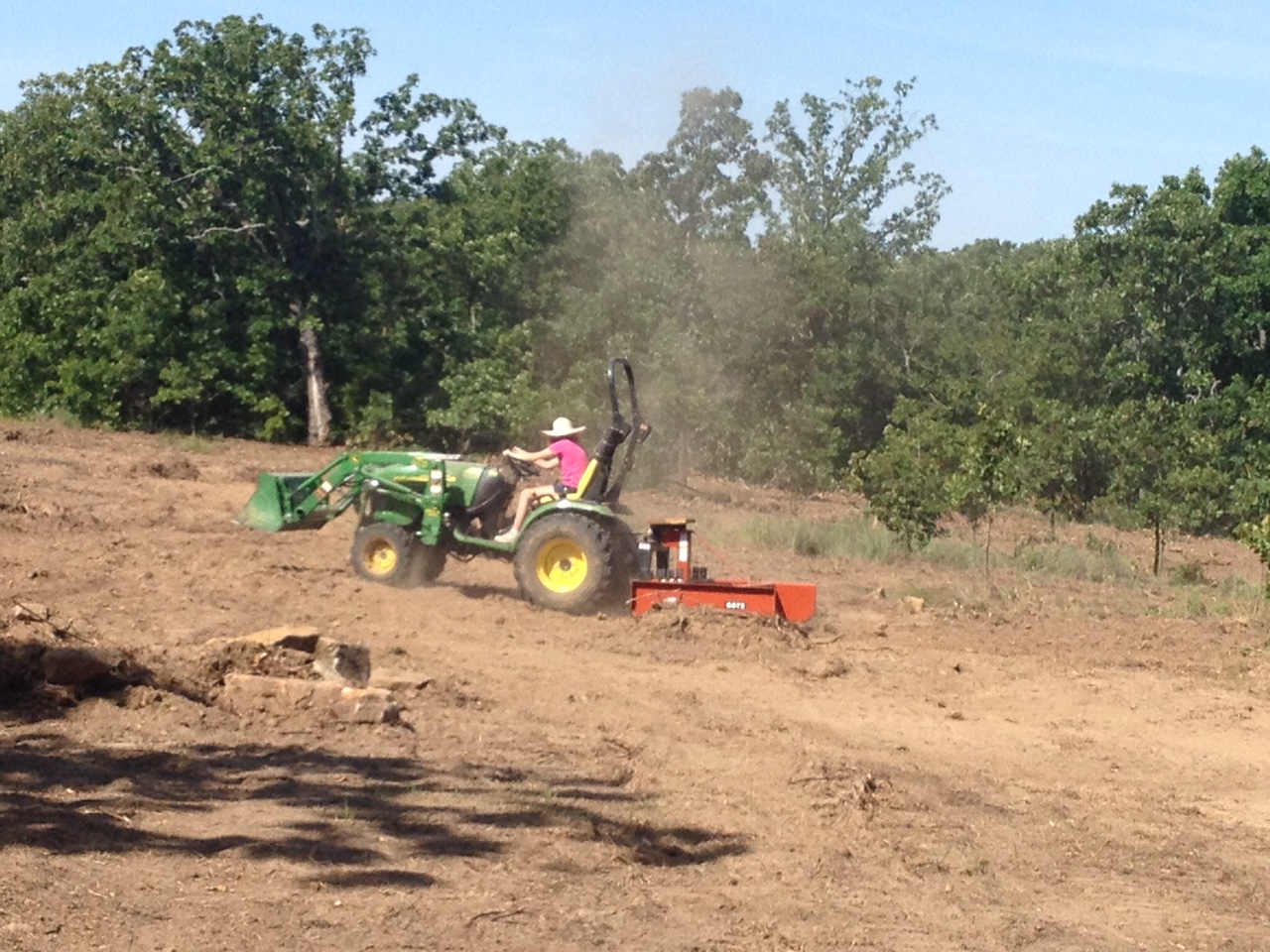 Dream Point Ranch gives you a break from the every day. You have access to stocked ponds, all the animals in Green Country's beautiful woods, hay rides, farm and ranch equipment and over 10 miles of trails just waiting for your most comfortable shoes, your mountain bike, or the strong hooves of the horses available through our contracted wranglers.
You can camp out directly in front of one of two large ponds, have access to the bunkhouses inside the Venue (and the bathrooms and showers!), explore nature at your own pace, book some time in the blinds created to get the best views of the wildlife, and kick back in the middle of 180 acres of the best Tulsa county has to offer.
Agritourism pricing at Dream Point Ranch varies based on activities chosen, time spent at the Ranch and staff involvement. Agritourism events are available by appointment only and can be coordinated by contacting Dream Point Ranch at the phone number or email address below.
IT ALL STARTED WHEN...
Two people fell in love and had a dream.
Our family began purchasing the land for Dream Point Ranch in 1995 and personally began making it more than just the woods that provide its beauty. Jason and Sarah Coffin brought their family to the Ranch in 2015. Together, we all began talking about sharing this land with others. It is rare that property like this, with views as remarkable, are ever experienced in Tulsa County. You can feel the peace at every sunset and the freedom that comes from taking the time to slow down from everyday life and create memories.
YOUR STORY MEANS THE WORLD TO US
We think of Dream Point Ranch as the kind of place people come to when they want to create memories. Every person that drives up that gravel road and gazes at the views, says their "I Do's", or gets a break from their everyday is a guest to our home.
We know you will remember details about your special events, weddings or agritourism vacations for the rest of your life, and want to make our land and special events facility the foundation of all your dreams come true.
We provide you with the exclusivity of 180 acres of private land with a large, open event space curated to be the perfect mix of modern and traditional vibe. This is a beautiful facility that will be perfect for weddings, corporate events and retreats that allow you to feel totally removed from city life while, in reality, only being a breath away. You get access to outdoor space and views of mountains, the Arkansas River, ponds, and if you are lucky to see it at night, the city of Tulsa, all the way to downtown Tulsa, lit up.
We can't wait to get to know about you and your dreams for your visit at Dream Point Ranch!
GOD CREATED THE VIEW,
WE JUST OPENED IT UP FOR YOU TO ENJOY